Have a look through the categories and eligibility AND ENTER YOUR PODCAST
Self-nominated categories
ADDITIONAL categories
Newcomer or Short Series - see eligibility details below
Popular Vote - open for entry once your podcast is entered into a self-nominated category
Host of the Year (Nominations will be submitted by the judging panel)
The 2018 Australian Podcast Awards are open to podcasts that meet the following basics:
ELIGIBILITY
Considered by the Awards to be an Australian podcast (definition below)
Fitting within our definition of what a podcast is (see below)
Meets our requirement for acceptable content (see below)
(For most categories) A minimum number of episodes is required to have been released over the12-month period preceding February 1, 2018.
DEFINITION oF Australian
The Australian Podcast Awards considers a podcast to be Australian if it meets the following criteria:
Produced in Australia by Australian citizens, or
Produced anywhere in the world by Australian citizens, containing Australian perspectives and influences, or
Produced in Australia, by non-Australian citizens, containing Australian perspectives and influences.
DEFINITION of podcast
We are here to recognise and celebrate the work done by Australians in the field of podcasting, a medium that is generally understood to be largely spoken-word audio, available for free download or streaming off the internet, for individual consumption via smartphone or computer.
Podcasts that do not make their content available for free are not eligible
Podcasts that are only available on YouTube are not eligible.
definition of ACCEPTABLE CONTENT
The Australian Podcast Awards is a safe and welcoming space for people of all genders, races, sexualities and religions. What we consider to be acceptable content reflects these values. This does not mean that we won't accept podcasts that contain swearing, adult themes or controviersial topics.
We will not accept podcasts that contain content that we percieve as potentially containing misinformation, advocate for violence, racism, misogeny, or against equality, nor those that minimalise the gravity of topics such as gender, sexuality, violence, race, and equality.
MINIMUM EPISODE REQUIREMENTS (NEWCOMER or SHORT series)
We wish to encourage podcasters at all levels and stages of their career. However, we choose to prioritise the recognition of podcasts that have provided consistent and lasting value to their listeners over time. Therefore we are placing a minimum-episode requirement over all categories apart from "Newcomer or Short Series", which we have created to cater for newer podcasts or those who podcast less frequently.
A podcast is eligible for all self-nominated categories except Newcomer or Short Series if they have released a total of 4 or more episodes in the 12 months leading up to February 1, 2018.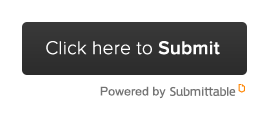 (This page was last updated 4/2/18)